Pronestor Workspace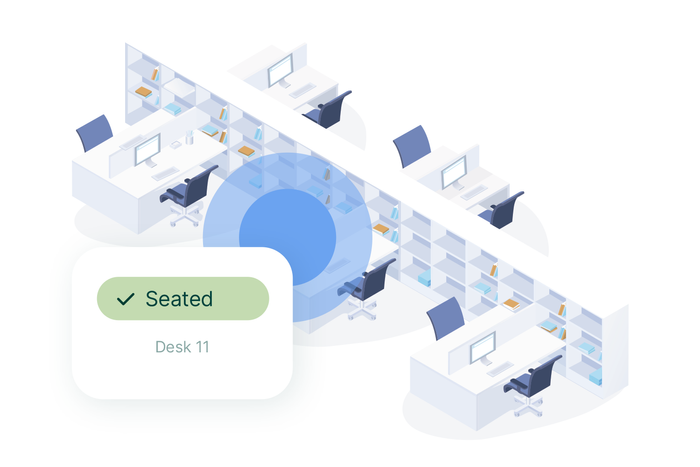 Workspace software for COVID-19 compliant offices
For the re-opening of your offices, we have ensured our desk booking system supports crucial areas within a COVID-compliant office. With Max Seating Capacity you can limit the number of employees allowed on your premises. Also, it is possible to make every second desk unavailable for reservation. This way you maintain the appropriate distance and avoid having to physically move desks around. The capacity limitation can be monitored in real time, so it complies with your reopening phases.
Book a desk on your way to work
With our desk booking software there will be no fuzz about finding an available desk once arrived at the office. Everything is accessible via your smartphone ensuring you can book a desk for the coming day. Upon your arrival at the office, the system will notify you to confirm your desk booking. This information will help your organization monitor the actual usage of desks available.
Book next to your colleagues for activity-based work
More and more work is activity-based, and projects are often carried out across departments. Instead of having to book meeting rooms to accommodate this kind of collaboration, our desk booking system facilitates reserving a desk on behalf of others ensuring you are seated near each other. And they are automatically notified once the reservation is completed.
Hot desk and Flexible desks with our desk booking system
Flexible desk seating supports your workspace optimization. Our desk booking system embraces three types of desk booking applicable for various needs; fixed desks (non-bookable), flexible desks (bookable) and hot desks (book on the spot). Should your desk have dysfunctional equipment, the desk booking confirmation process allows you to provide feedback and automatically notifying your Facility Management.