22 Mar 2022
Real-Time Occupancy And Alerting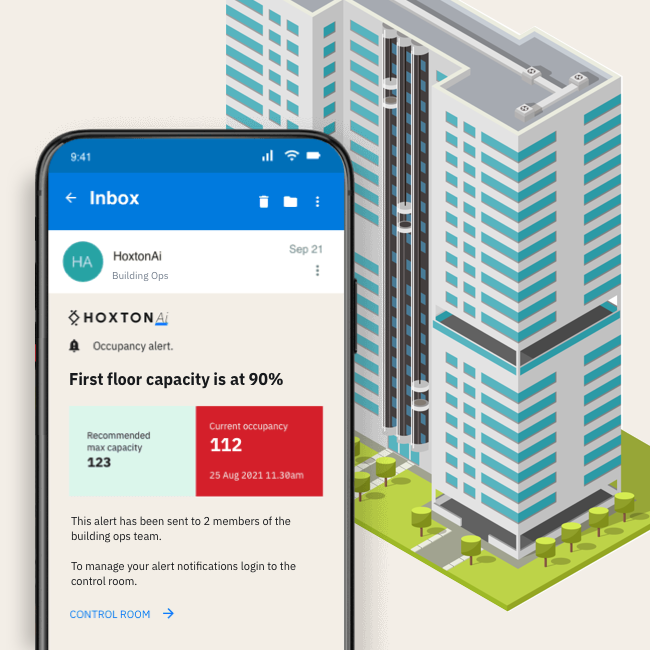 Do you know how many people are in your spaces at any given time?
Having live occupancy data for the spaces you manage can help you to make decisions in the moment. From redirecting staff to dispersing a crowd, real-time data can give you the information you need.
In addition to the live data available on the dashboard, our occupancy solution allows you to set custom alerts based on your requirements. Alerts can be sent to a mobile device, enabling you to make decisions wherever you are.
Be alerted as occupancy approaches the maximum capacity or conversely be notified as occupancy drops below a certain level.