24 Feb 2023
Cadline and Altair Partnership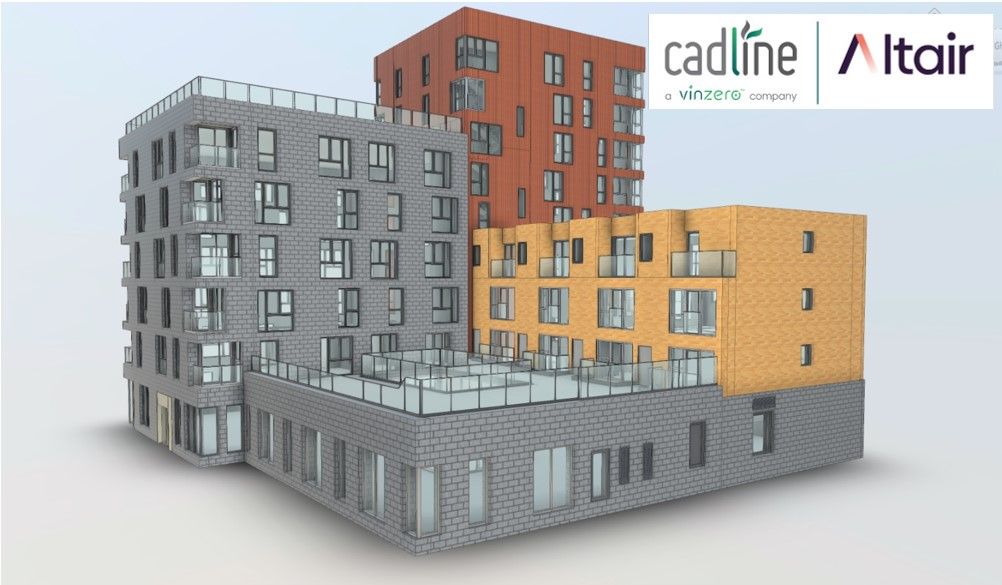 We are pleased to announce that Altair and Cadline have combined their vast years of expertise within the housing sector, creating a partnership to support customers.

Utilising Cadline's DynamicAIM product and support, alongside Altair's sector knowledge and technical expertise, customers will be supported throughout their journey towards Safety Case compliance and the production of a "Golden Thread of Information".

After the publication of the Hackitt Review, and in preparation for the Building Safety Act, Altair and Cadline are working with multiple registered housing providers to help navigate the shifting landscape and the need to manage a wide range of building information on a much larger scale. By understanding the challenges being faced and using software development skills to streamline existing data management systems, compliance can be more easily achieved.
How DynamicAIM can help

The DynamicAIM system is designed to be tailored to the unique needs of each customer and ultimately facilitate the delivery of safety cases. This starts with the production of a customer specific 'golden thread' of information, progressing to identifying data requirements, facilitating data collation, and providing a gap analysis.

Utilising innovative technology, the DynamicAIM web app removes traditional tech barriers when adopting and consuming complex Revit / Plant 3D / GIS and survey data, bridging the gap between design, construction and asset management, without the need for wholesale renewal or replacement of existing databases.

Altair and Cadline can provide support from the initial strategic direction to data review, data collation and input, and can help pull together safety cases by offering a fully tailored solution.
For media enquiries and for any further information, please contact marketing@cadline.co.uk

About Cadline:
Cadline Ltd provides technology and services that improve business performance, supporting customers in design, analysis, data management, collaboration and business process platforms. As part of the VinZero Group, Cadline is well placed to guide customers on their digital and net zero journeys, support net zero targets and help develop customer global strategies.
www.cadline.co.uk

About Altair:
Altair provide high quality, creative solutions to the varied and rapidly changing challenges facing organisations operating in housing and regeneration today. Altair provide leading-edge strategic advice and support at a senior level, permanent recruitment and interim management capacity, with our team enjoying a wealth of top-level management experience in the housing association, local government, private, public and voluntary sectors.
www.altairltd.co.uk