29 Nov 2022
Digital Switch: Are Your Lifts Alarms Ready?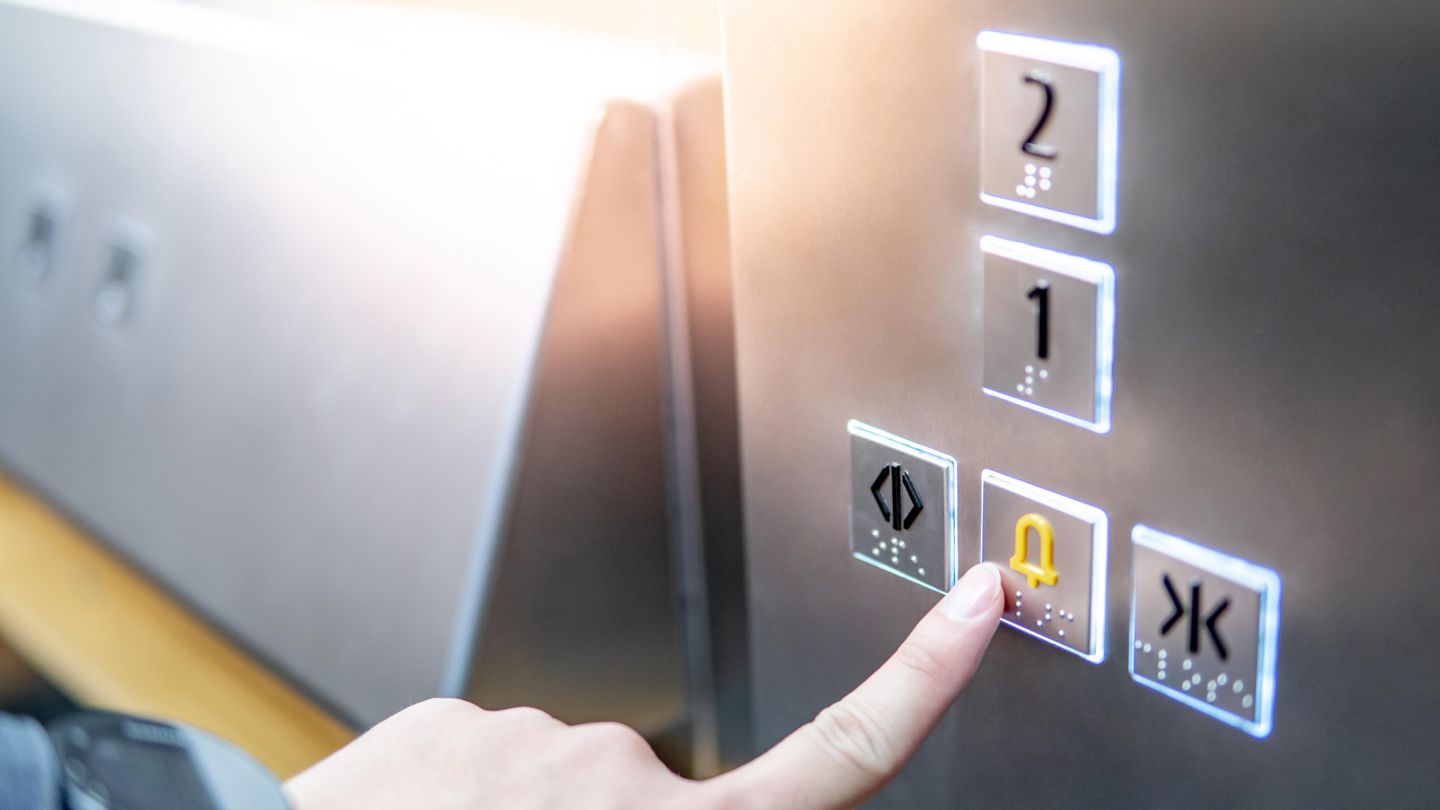 Being trapped in a lift is a stressful situation, but a prolonged trapping over many hours can be a truly horrendous experience. Just recently, an acquaintance shared their story of being trapped in a lift from Friday night until Monday morning! The building was closed over the weekend and the lift alarm was unable to dial out meaning they could not signal for help.
Over the last few years Openreach, the UK's telephone line infrastructure provider, has been rolling out fibre telephone lines as part of their 'fibre first' program. The legacy copper telephone line-based network has served the UK well but is no longer able to keep pace with our ever-increasing demand for data over voice services.
However, telephone lines service several applications other than internet connections, notably: lift alarms.
Traditionally lift alarms were connected to copper phone lines. The copper network was inherently resilient as the lines carried their own power and battery backups existing in the network to ensure the telephone line was always available. Short of the cables in the street being damaged by roadworks copper lines were there when you needed them.
Fibre lines change this picture dramatically. Fibre cannot carry power so relies on the mains power of the building. This has led to Communication Providers (CPs) warning customers that fibre lines cannot be relied upon in the event of a power failure.
Unfortunately, power failures are also a key cause of lift trappings. This then raises the very real possibility of a lift becoming stuck, trapping a passenger and the lift alarm equipment being rendered useless due to a simultaneous failure of the telephone line!
Lift alarm equipment includes a backup battery in case of a power failure and places regular test calls to prove that the equipment is in working order. The monitoring and recording of these test calls then becomes your audit trial.
It's estimated that over 80% of all lift alarms in the UK are connected to telephones landlines today. Understanding what type of lines your lifts are connected too is now of critical importance.
Openreach announced in 2020 the beginning of their 'Stop Sell' programme. This means that when an exchange area reaches the point where 75% of the lines are fibre, no 'new' copper services will be provided. Reading a little deeper you find that the programme also includes no changes to existing copper lines either. This means that, for example, if you were to change your communication provider you would be switched from a copper line to a fibre service.
It's therefore entirely likely that lifts have been switched from copper to fibre lines without lift owners necessarily understanding that the change has taken place.
How to ensure lift alarms have a resilient communication link?
Some communication providers may offer an optional battery backup for fibre lines. Whilst this is an option, you'll need to think about where that battery backup is located and how it will be monitored and maintained to ensure it's in working order when it's needed.
The alternative is to move to a managed lift emergency connection. This approach has several benefits:
Resilient lift connection for life – one that works even in a power failure, with technology updates and communication costs included.
Proactive management of the connection, real time with remote diagnostics & fault resolution and audit trails
Managed transition of your whole lift portfolio without any up-front fees
Book your spot and speak to us today to see how we can support you in your connection journey and de-risk the impact of the 'digital switch on your lifts.
---
About MEMCO by AVIRE:
Since 1971, MEMCO by AVIRE has been synonymous with trust, reliability, and exceptional quality. Renowned in the lift industry for our world-class emergency communication and door protection solutions, keeping passengers safe remains our key priority.
MEMCO by AVIRE is a brand of AVIRE - a global company with manufacturing locations in Barcelona, the Czech Republic, Shanghai and USA, and sales offices in 14 locations across the globe. AVIRE products are installed in over four million buildings worldwide.
For more information, visit:
https://www.AVIRE-global.com/en-gb/digital-switch-uk/
About our services
MEMCO by AVIRE has been providing solutions to the lift industry for over 50 years. Our SENTINEL service is the only resilient, managed connectivity solution for lift alarm systems in the UK. By collaborating with lift maintenance providers, we ensure that your lift emergency communications will continue to work during a power failure, making the connectivity transition simple and reliable across entire lift portfolios.
About the author: Matt Davies, Head of Strategic Marketing at AVIRE
Matt is responsible for growing and maintaining AVIRE's market knowledge including industry regulations, codes, and trends, and providing the business with insight for strategic decisions. A key part of Matt's role is gathering customer insight to provide a steady stream of innovative ideas based on customers' pain points and needs.
Prior to joining the lift industry over seven years ago, Matt spent ten years working in the semiconductor industry, specialising in solid-state lighting and working with traditional lighting manufacturers to make the move to SSL technology.