20 May 2020
Facilities Matters Interview with FSI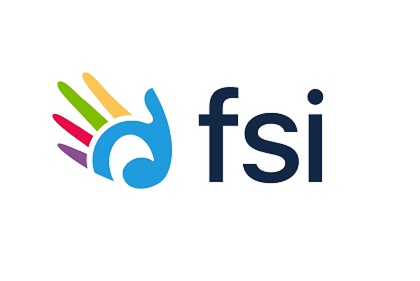 FSI will be exhibiting at The Facilities Event, Birmingham on 22-23 September 2020. FSI business development director, Compton Darlington, tells Facilities Matters how the company can help visitors streamline their facilities management duties.
 
FM: What are the issues that your clients are asking to be addressed, and how can FSI help?

CD: Our initial plans for 2020 have had to be completely reappraised. We've had to turn on a sixpence, readjust, adapt, be extremely agile and look at what the current norm now is - and what the likely new norm will be post-restrictions. That's given us a really good test of our own agility. 

Our clients had previously driven the need for better sub-contractor management for works in their buildings. We launched our Contractor management solution in the middle of the current Covid-19 crisis, and having launched Contractor, we have slightly changed its emphasis. Given the current circumstances, a key concern was kiosk log-in areas, so we're now looking at a contactless aspect to that log-in kiosk. Contractor is a full end-to-end subcontractor management solution.
There are more examples of how we've had to readjust. For instance, we are very proud to be supporting our clients given the unenviable task of managing the Covid-19 field hospitals up and down the UK, so we have configured our core Concept Evolution CAFM/IWMS solution and have made it available to them free of charge. The directors of all those businesses have been really appreciative of our gesture, which we didn't hesitate on.
Another example of how FSI has reacted quickly to the immediate requirements of this global pandemic is the creation of an individual temperature capture App by our Middle East office. Upon entering and leaving a client site, individual temperatures are taken which are automatically stored back in Concept Evolution.

With FSI it isn't just about the software. Our Professional Services team is using their knowledge to configure these systems for the current situations. The attitude of our team to just build a system for whatever the project may be, and rapidly, allows our clients to really carry on with business as usual. We also have a team of Key Account Managers for clients to liaise with on any matters. It's a joined-up team effort at FSI.
FM: What do you think sets FSI apart from your competitors?
CD: If you look at our marketing, you'll find very little of it is about the product. It's always about addressing a need. The thing that sets us apart is that we offer benefits from a value-added perspective - rather than just a product perspective.

We're unique as a company in that we have a large development team within our business which allows us to be very agile.
You can't take an FM system that's all about assets and bend it to do something that was never part of the original contract win. Which is why we have developed a platform called Dreamscape, that allows powerful integration. It integrates into your back-end systems and allows the rapid development of specific apps to address a specific need. For instance, the App I spoke about in the Middle East, was developed in a matter of days, for a specific requirement. That kind of agility is the basis of the platform, which makes us unique.
FM: Why is the Facilities Event, which takes place on 22 and 23 September 2020, so important to you?
CD: FSI has attended the Facilities Event at NEC Birmingham since its inception.

We have offices in the UK, Middle East, Asia-Pacific, Australia, Hong Kong and Canada. We exhibit at trade shows in all those regions. But this particular show is really important to us because Birmingham is a key central hub, linking us to all of our UK clients and prospects, north and south. 

If, for instance, a major contractor has a relationship with us, we don't give them a salesperson in the north, in Wales, or in the Southwest. We go where that relationship takes us, whichever part the UK is. And if our clients can't make it to our user groups that are based in London, being at the Facilities Event in the centre of the UK still allows us to touch base with those clients.

The geographical location and strong transport links mean the facilities event allows us to reach clients and contacts the length and breadth of the UK.
FM: What can visitors expect at the Facilities Event?
CD: The FSI team on the show will be discussing and presenting our full range of products and services with clients and visitors. But we will also be showcasing our latest solution, Contractor, as mentioned earlier, that allows you to manage your contractor supply chain safely and effectively. 
 
An important thing to remember is that we're a privately-owned company, and in October 2020 it's the 30th anniversary of our formation. We have also invested heavily in acquiring and refurbishing our new head office in the South East.
FSI (FM Solutions) will be exhibiting on stand F44 at The Facilities Event, Birmingham on 22-23 September 2020. For more information on FSI, visit https://www.fsifm.com/ 
You can register for your free pass for The Facilities Event at www.facilitiesevent.co.uk