16 Mar 2023
Halfords Case Study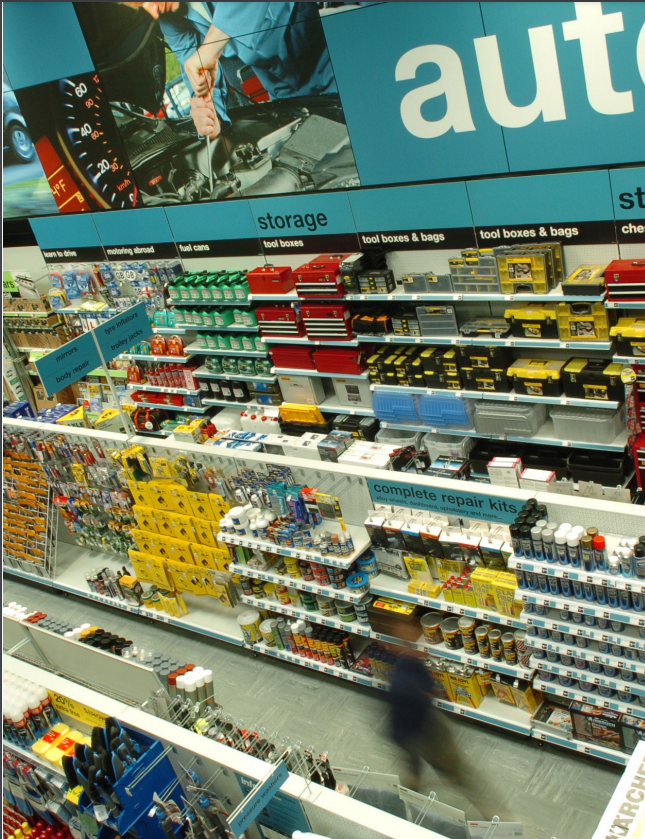 We provide cleaning and hygiene services across the full Halfords retail estate of 409 UK locations. We have created a dedicated national cleaning infrastructure, focused on supporting each individual location. Our service delivery model provides consistent service standards throughout the estate by applying common business processes and procedures, and implementing our approved materials and equipment palettes. Each Halfords location is supplied with a dedicated cleaning colleague providing accountability and responsibility for service outcomes.
We support the estate with regionalised mobile cleaning teams to provide resilience for planned and unplanned absence, provide additional capacity support and delivery concentrated deep cleaning services as required.
Our service delivery solution enables us to complete in excess of 99.9% of all planned cleaning hours and provide a current cleaning audit standard of 94%.
INNOVATION IN DELIVERY
We have implemented a range of innovative process and procedures including:
Co-design arrangements where jointly Samsic and the Halfords client team shape the service delivery solution to make sure each site is consistently 'fit for trade'.
Creating four categories of store type and building common productivity models for each category. This has provided further consistency across the store portfolio and enabled us to identify and correct any underperformance more swiftly.
Implementation of regionalised operations management teams to provide an immediate point of escalation for Halfords store managers.
CUSTOMER SERVICE OVER & ABOVE REASONABLE EXPECTATION
We have developed a range of solutions to provide a consistently excellent customer experience including:
Implementation of a full time and attendance systems to provide a comprehensive audit trail of information to demonstrate fulfillment of cleaning hours.
Performance dashboard providing immediate live information relating of cleaning hours completed, tasks fulfilled, productivity and utilisation of cleaning materials and equipment.
Dedicated account management structure to provide the Halfords estate with frontline management support and strategic oversight.