04 Dec 2020
InVentry: The market leaders for visitor, staff and contractor management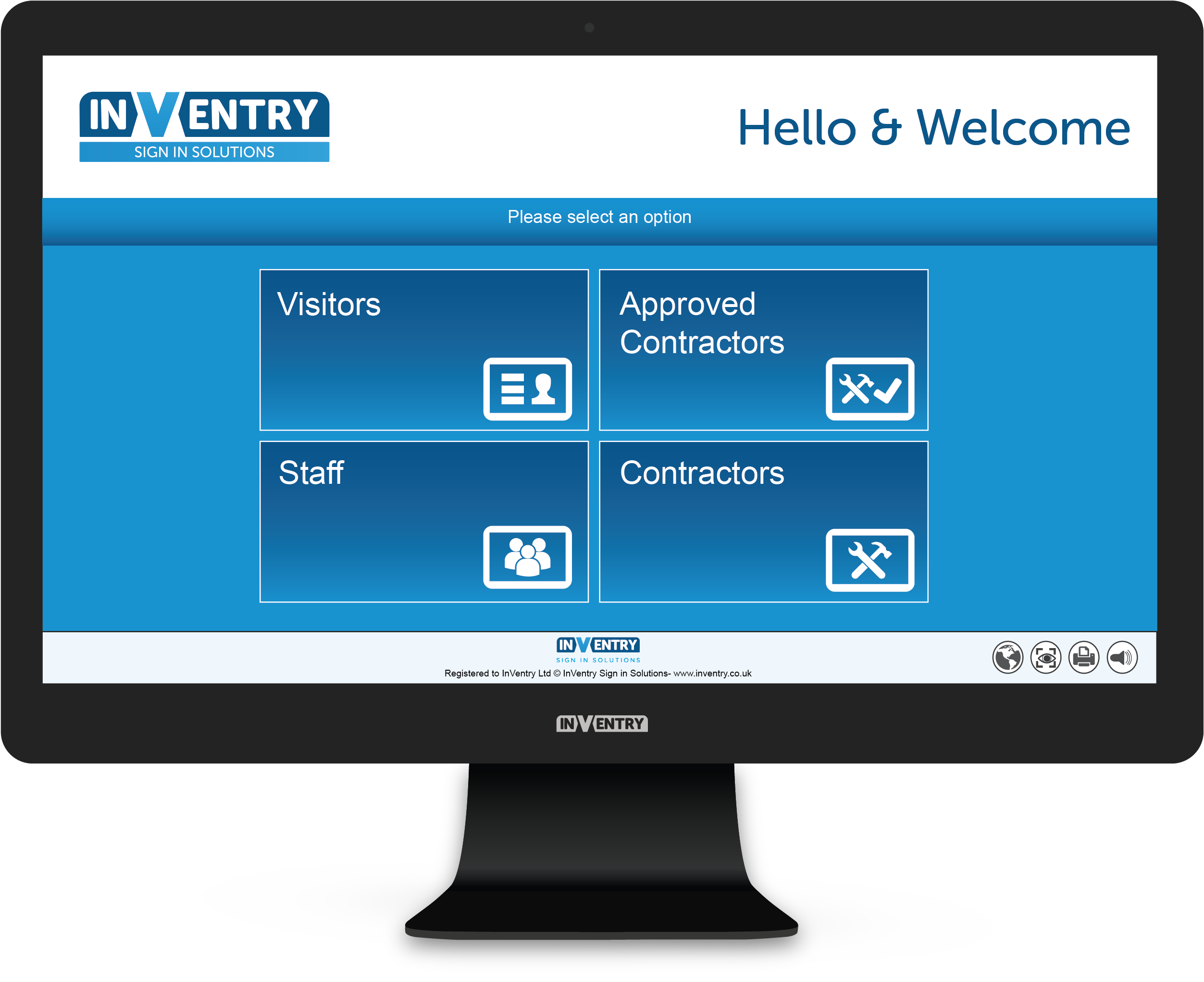 InVentry are the market leaders for visitor, staff and contractor management. Trusted by over 7,000 organisations, they have helped many businesses improve their GDPR compliance and Health and Safety.
InVentry's products help with many different processes, including:
Fire Evacuations
Asset Management
Contactless Entry
Sign in solutions
& much much more
During the COVID-19 pandemic, they have worked hard to develop many new features to help their customers reopen workplaces and become COVID secure.
Health Declarations: This feature sends staff members a Health Declaration at the beginning of each day for them to confirm that they are not displaying symptoms of COVID-19. If they are showing symptoms, they will not be granted access to the building and it will be reported to the health and safety officer at the establishment.
Host Ready Notifications: Host Ready is a new feature from InVentry which allows you to manage the number of visitors in reception. The visitor is pre-booked by the host, then on the day they're due to arrive, they will receive an email with instructions of what to do to be able to enter the site. When they arrive, they simply click a button to inform their host of their arrival and they will allow them into the building when it is safe to do so.
Capacity Management: When returning to work during COVID-19 and having to keep the recommended 2m distance, the number of people in the office naturally has to decrease. InVentry's Capacity Management feature helps you see how many people are in the building and manage when levels are met, breached and back to acceptable levels.
Get in touch with InVentry to see if they can help your business today: 0113 322 9253 or email info@inventry.co.uk.