10 Mar 2020
Method find a way to help evolving modern workplaces recycle more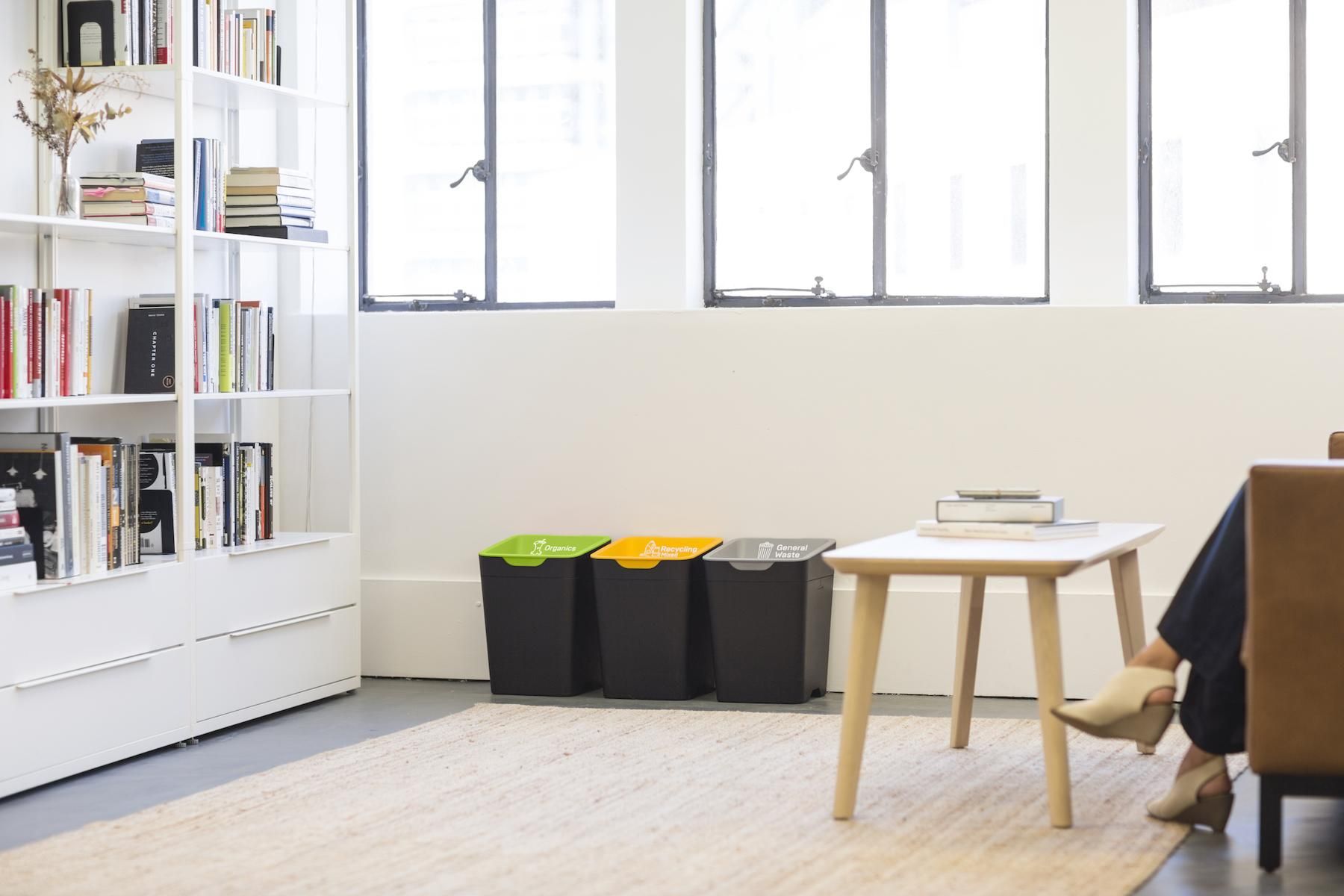 Method find a way to help evolving modern workplaces recycle more
Introducing Method Twenty – Method's 20L recycling bin for smaller spaces
After incredible global success with their Method Sixty 60L recycling bin, Method (www.methodrecycling.com) are now targeting smaller spaces to inspire change in the UK.
In 2019, Method was approached by The Office Group (TOG) – a flexible workspace provider based in London with big sustainability goals – who were looking for a recycling solution for meeting rooms, kitchenettes, and other smaller spaces that didn't necessarily need a large volume bin. Inspired, Method adapted their award-winning product to suit the ever-evolving modern workplace with great success.
The Method Twenty has been designed with Method's signature functional and beautiful style. Every aspect of the bin has been carefully considered for its purpose, featuring Method's Patented Bag Retainer System, and a colour-coded lid with clear graphics for more effective recycling.
Method have seen an overwhelmingly positive response to their Twenty, meeting client's needs for streams specific to their spaces. Uncommonly recycled streams that have found a second life through customisable smaller recycling bins have included fabric, batteries, clothes hangers and more.
"Waste and recycling is an important focus for us at TOG. It's amazing to have the support of Method, who, in responding to our brief, have helped us to create a design-led and effective recycling solution that we can confidently roll out across our entire office portfolio," says Pete Hemingway, Sustainability Manager at TOG.
"The draw of the Method bin has always been behavioural change and the more interaction people have with the bins consistently, the more this creates an unconscious habit," says Lee Bright, Method Marketing Manager.
The Method Twenty – fully recyclable, and made with 80% recycled materials – is officially launching on the 18th of February with a limited release. Register your interest here to be one of the first to receive it - methodrecycling.com/twenty.