23 Mar 2022
Sustainable Assets, Sustainable Business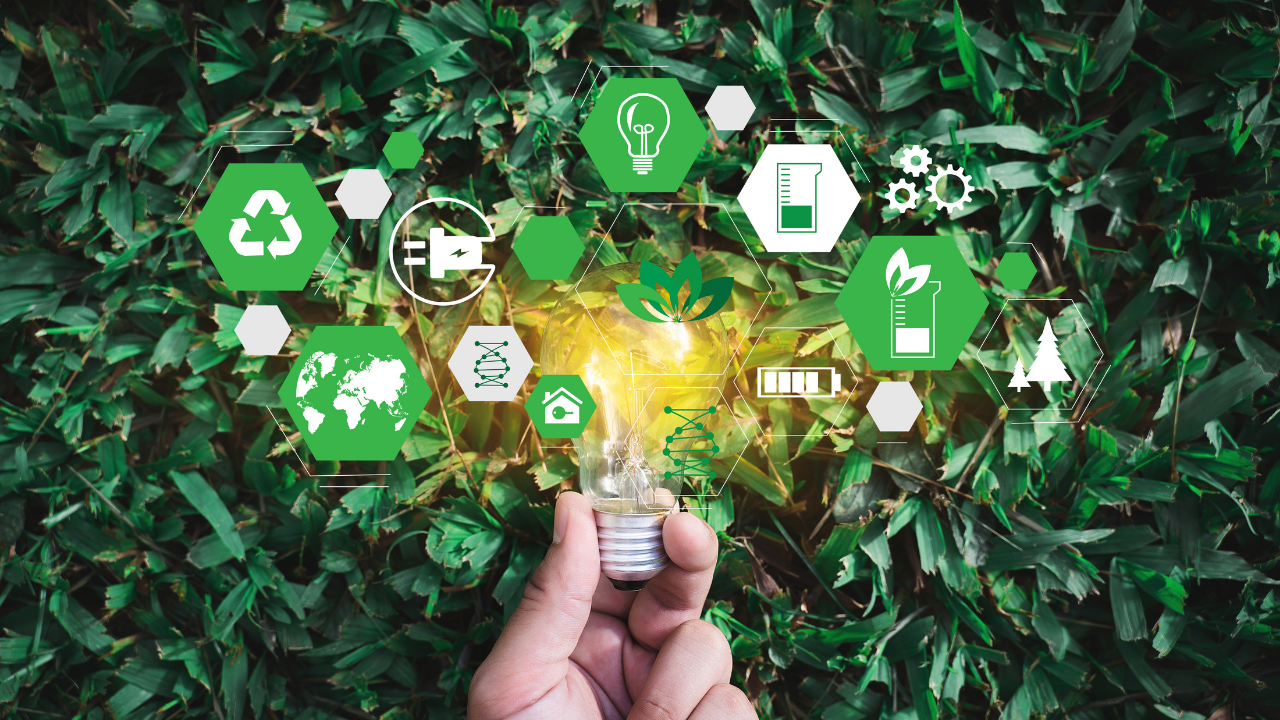 In recent times more than most, our understanding of the ecological demands of the world around us, coupled with the impact those needs have on our industries and businesses, has developed immeasurably. With that understanding and learning has come a change in focus – to become environmentally-aware, sustainable businesses. By quickly identifying, amending, or eliminating those processes displaying "anti-eco" traits, we can all transition to, and benefit from, a sustainable way of working.
Whether through supply chain changes or creating environmentally friendly workspaces, many companies have embraced this move and have been rewarded. But for others, realigning to a more sustainable way of working can at best be daunting, and at worst, seem financially impossible.
Traditionally, as with most other initiatives, business owners have had to balance sustainability improvement benefits with the cost of implementation. Whilst this may seem a relatively simple task in some areas – using smart building technology to save money on heating and lighting, for example, offers instant rewards for minimal costs – the scales become somewhat unbalanced when dealing with assets. Could an oil and gas firm save money over time by replacing their entire asset estate with brand new, energy-efficient equipment? Most would agree! But is it feasible? And equally as important, is it the right action to take, from a sustainability point of view?
Changing Maintenance Methods to Improve Sustainability
Not all sustainability-driven changes cost the earth however – small changes to asset maintenance and ownership can transform not only your business, but also the planet we all share.
Five key areas of opportunity exist in the asset maintenance process:
1) Reduce Maintenance Costs and Asset Downtime
By making use of asset data collected from manual or automatic integrations, we can begin to monitor, trend and predict failures ahead of time. Identifying and replacing a worn bearing before failure could avoid a catastrophic failure of an entire machine, followed by potentially extensive loss of service whilst the asset is out of commission. By analysing an asset and highlighting exceptions in performance curves over time, we can pre-empt failures and reduce capital replacement costs and equipment downtime as a result.
2) Optimise Stores, Repairs and Inventories
Improving our stores or inventories is one of the most beneficial methods of improving our sustainability. Not only is wastage reduced by ordering spares when they are needed, but improved visibility of store and stock items improves first-time fix rates and in turn reduces engineer travel/windscreen time, driving down vehicle emissions and costs.
3) Extend Asset Life
Repairing, rather than replacing, comes with its own inherent benefits. By carrying out efficient, timely predictive maintenance routines (especially on critical equipment), asset life can be prolonged and capital costs postponed until the costs of repair prove significantly greater than those of replacement. Meanwhile, the intangible environmental costs associated with producing, transporting and implementing new equipment are also delayed.
4) Reduce Emissions
As "emissions" covers such a broad range of outputs from a business, we need to think of this in the round. Smart planning and scheduling (along with stores and inventory optimisation as described above) provides the key to reducing travel time and thus reducing our environmental impact from transport, but we can also consider our suppliers and the methods they use. Could using local or national suppliers reduce our impact and costs? As an office-based business, are there opportunities to reduce our footprint in our workspaces by employing hybrid working practises? All of these questions (and many more) affect our total emissions output and impact.
5) Improve Processes
We have all encountered situations and processes that are no longer the most efficient way of completing a task in the modern world – we need to adapt and change our processes as the world around us also changes. Some will recall that Netflix, the online media-services provider, began life in 1997 as an organisation with a physical product line, where DVDs and media were posted to subscribers on a monthly basis. However in 2007, Netflix transitioned to a streaming service, removing physical media from their offering and instantly moved themselves to the forefront of future-ready, sustainable businesses. As proof of this, in the years that followed, Netflix subscribers grew from 23 million in 2013 to more than 137 million in 2018.
So, is it difficult to become a sustainable business in 2022? While we can't all change our entire business strategy in the way that Netflix did, you can see it's not as difficult as you may have first thought!
The key, as is the case with many opportunities we face in business, is to remember that small changes can have profound effects – not just for our businesses, but for our customers, our neighbours, and for the world we call our home!